Aux enfants sauvages
Aux enfants sauvages is a shared resource workshop for leather goods and jewelry, as well as a public showcase. It is a place that combines the development of artisanal know-how and the discovery of contemporary artistic creation. The building, a former chapel, has a large workshop and an exhibition gallery.

The owner, Delphine Joly, wanted something both contemporary and artisanal. Something that would recall the Mondrian-style stained glass windows of her chapel with a more raw aspect.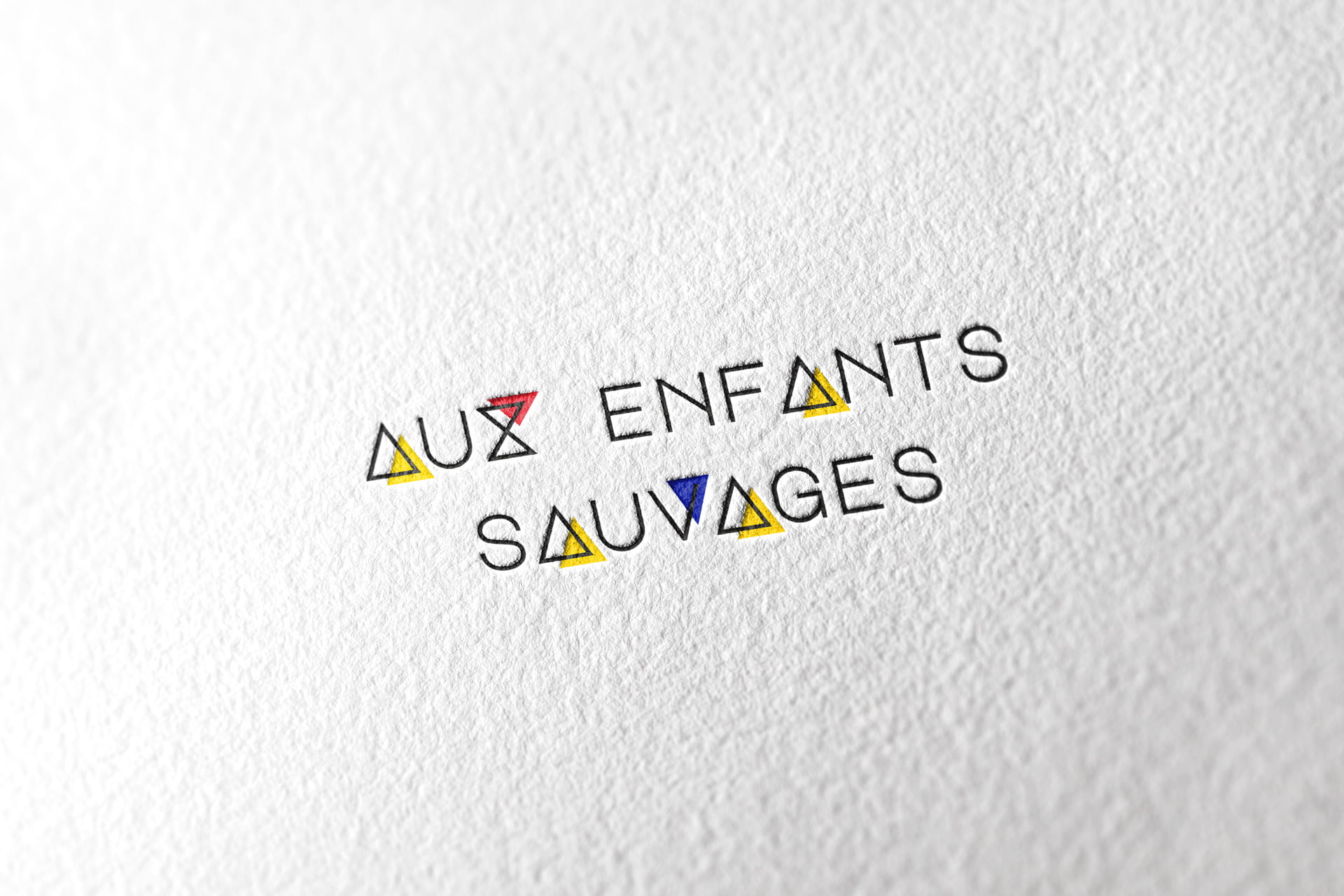 Whether it's the brand name or the symbol, the fine lines evoke the sleekness of contemporary art as well as the frames that surround stained glass windows. You can find geometric shapes and black, yellow, blue and red colors here and there, a nod to Mondrian and the stained glass windows of the Roctiau chapel. And to give it that raw and artisanal touch, the feather is also inspired by tattoos with wild gradations of dots.